Bring 1 Billion people to Web 3.0
The goal is easy: Once customers make it to your page, you should keep them there. With our credit card and no wallet solution, we make it easy for new NFT buyers to buy your NFT and sellers to sell.
Our mission is to bring 1 Billion people to Web 3.0 and democratizing access to NFTs and Web3 for everyone. We seek to give creators the easiest and most seamless way to connect to more buyers and help people access the new world of Web3.
Jenny
GlamJam / Crypto Gala
Working with NFTpay generated a lot of value for Crypto Gala. By working together we innovated and created NFT tickets that for the first time the consumer could pay with a credit card, which was amazing and very well received. The team is also very attentive and helpful, and had no problem answering our messages during the weekend and at night. I want to continue working with NFTpay and I love their entire team.
Working with NFTpay was (and continues to be) an outstanding experience. Since re launching our website with their NFTpay integration, and recommendations, we have experienced a 35% sales increase.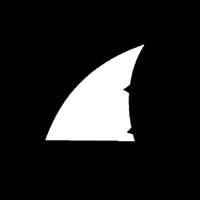 NFTpay has opened up the potential for our project to reach outside the current NFT market to potential new customers who have not yet been onboarded to this exciting new world
Blockchain based adventure game. Use your NFT as your character. Create and share your own 3d puzzles. 
SOLD OUT 27 minutes, $1.5m
Token-gated PFP metaverse community with evolving social experiences including events, games, and more.
SOLD OUT <1 minute, $1.6m
Fully immersive experience in VR available on your headset or computer.
30+ Penthouses sold in the Metaverse!
We're Strategic
Strategic thought and mindset that enable clear communication are one of the most important characteristics we look for in our associates.
We are consistent and carefully consider the message we want to deliver before speaking, including only what is essential to make things simple and understandable.
We're Proactive
We're Focused
We're Ambitious
We're Trustworthy
We're Humble
Finally, the easiest way to buy and sell NFTs is here.
Simply enter your smart contract address for your project, add one line of code to your website and we do the rest. Get credit card acceptance for your project in less than a day. That's it!