Luxury fashion label Moncler has partnered with sportswear giant Adidas Originals on an innovative new campaign fusing physical products with cutting-edge digital elements. Dubbed "The Art of Explorers", the initiative pushes creative boundaries by utilizing AI-generated avatars, exclusive NFT drops, and a futuristic immersive experience.
TL;DR:
Moncler and Adidas launch "The Art of Explorers" campaign, blending fashion with AI-generated avatars and exclusive NFTs.
The campaign, a successor to Moncler's "Art of Genius," showcases unique art pieces, created in collaboration with notable artists.
Campaign includes AI-generated avatars modeled after real people.
Exclusive NFTs available linked to physical products.
Collaboration blends physical and digital in innovative way.

Introducing AI-Powered Avatars
At the heart of the campaign are pseudonymous AI avatars depicted wearing items from the Moncler x Adidas Originals collection. Strategically posed alongside real human models, these digital explorers add an aura of mystery as viewers try to discern which figures are computer-generated.
Created by acclaimed artists like Ibby Njoya and Kate Tabor, the avatars were brought to life through intricate mixed-media sculptures first before being translated digitally. Hairstylist Shirori Takahashi gave each avatar a distinctive, imaginative hairstyle to accentuate their individual personalities.
By blending real people and AI constructs, Moncler and Adidas effectively blurred the lines between physical and virtual.
Immersive Digital Experience
The campaign extends into an engaging online world accessible through Moncler's website. Users are transported into lush urban environments with 3D visuals and animations. Within this digital space, participants can access merchandise from the collaboration via interactive storefronts. The immersive experience echoes the vibrant pop-up venue from Moncler's prior "Genius" event.
Integrating these imaginative digital elements allows fans to be part of the campaign beyond just observing passively.
Exclusive NFT Release
As part of the forward-thinking initiative, Moncler and Adidas are also launching a set of limited-edition NFTs. The NFTs are represented by the Moncler x Adidas Originals collaboration boot design. Fans can get access to the exclusive NFTs through Moncler's digital platform and the Confirmed app. This marks another ambitious step for Moncler into the emerging Web3 space after their anniversary NFT drop.
Connecting the NFT assets to physical products pioneers an inventive new model for fashion houses to engage digitally-native audiences.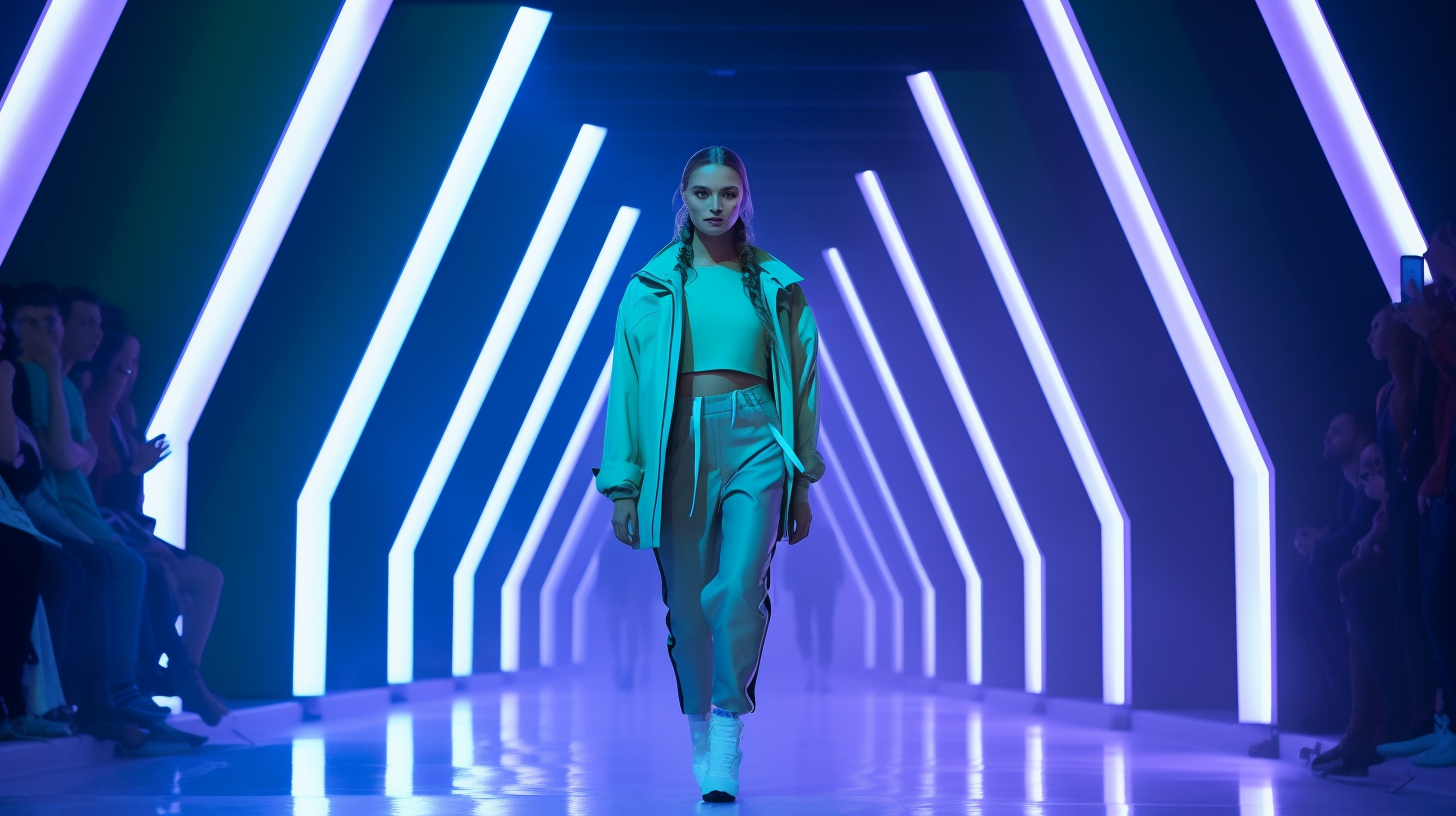 Blending Physical and Digital
At its core, "The Art of Explorers" represents a fusion of physical fashion items with virtual experiences and ownership. Moncler continues to push boundaries through novel collaborations crossing into music, auto, and now AI and metaverse domains.
By embracing cutting-edge technologies like digital avatars and NFTs, yet grounding it in exclusive physical products, the campaign strikes a balance between the two realms.
Fashion aficionados can look forward to more boundary-pushing initiatives as houses explore imaginative new ways to blend atoms and bits into runway tech. Moncler and Adidas' collaboration provides an enticing sneak peek into this future.

Read Also: BAYC x BAPE's Groundbreaking Streetwear Collaboration