Navigating the NFT Patent Landscape
In a fascinating exploration, Marc Baumann of FiftyOne Ventures has uncovered a treasure trove of over 1,500 NFT-related patent applications in the past four years. This revelation shines a spotlight on the involvement of major brands and unveils intriguing trends in the ever-evolving Web3 domain.
These patents reveal a kaleidoscope of industries, each adding their unique flavor to the NFT mix. From gaming and finance to media and retail, the applications underscore the multifaceted nature of digital assets in contemporary settings.
Big Names Making NFT Waves
The list of brands diving into the NFT pool reads like a who's who of industry giants. Nike, eBay, Sony, Snap Inc., The Walt Disney Company, and Meta are just a few names exploring the potential of NFT technology.
Nike, in particular, has been sprinting ahead in the NFT race. The sportswear behemoth collaborated with renowned NFT creators like RTFKT, Takashi Murakami, and FaZe Clan, blending the physical and digital worlds. Their 'RTFKT x Nike Dunk Genesis CRYPTOKICKS' collection alone boasts a market cap nearing $3 million.
Post this success, Nike has further solidified its digital footprint with its NFT marketplace, .SWOOSH, fostering an online community and offering exclusive NFT drops and events.
Interestingly, the NFT patent landscape saw a surge in 2022 and 2023, with brands like Bank of America, Sony, Meta, eBay, and Samsung Electronics joining the fray, many of them filing patents in March.
One of the standout applications came from Mercedes-Benz, introducing a method for minting vehicle-related NFTs and launching a car model featuring an in-car NFT gallery.
Unraveling the Benefits and Controversies of NFT Patents
NFT patents are more than just digital collectibles; they intertwine with intellectual property, offering a plethora of benefits. A key advantage is the proof of authenticity, allowing creators to showcase the originality of their inventions and mitigating patent disputes.
As the digital asset universe expands, the idea of tokenizing patents as NFTs unveils untapped monetization avenues. This approach transforms patent holders into digital inventors, unlocking new pathways for innovation funding and revenue streams, and cultivating a fresh ecosystem for both investors and creators.
Marc Baumann's study indicates a dynamic NFT environment, with a surge in patents observed in March 2023, hinting at more blockchain innovations on the horizon, even as the market remains tranquil.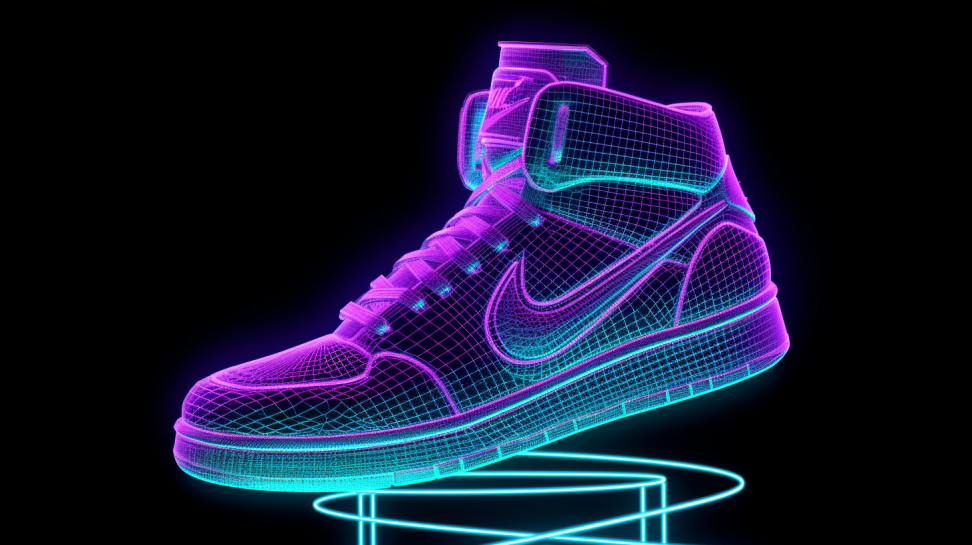 Conclusion: A Glimpse into the Future of NFTs
The exploration into NFT patents by big brands offers a glimpse into the future of digital assets. With industry leaders like Nike and Mercedes-Benz leading the charge, the NFT space is brimming with possibilities. The fusion of digital collectibles with intellectual property is not only resolving controversies but also opening doors to uncharted territories of innovation and monetization. As we continue to witness the evolution of this space, one thing is certain: the NFT wave is just getting started, and the journey ahead is bound to be exhilarating.
READ ALSO: