Mattel and Gary Vaynerchuk's VeeFriends are releasing a toy mashup of Masters of the Universe Skeletor and VeeFriends Skilled Skeleton. The $45 collectible has interchangeable parts and launches on Oct. 6, merging two iconic brands.
TL;DR:
Gary Vee is teaming up with Mattel for a toy mashup of Skeletor and VeeFriends character Skilled Skeleton.
Gary Vee finds the collaboration surreal and exciting.
This partnership represents a significant blend of the digital and physical realms.
VeeFriends Teams Up With Toy Giant Mattel
The NFT brand VeeFriends, founded by entrepreneur Gary Vaynerchuk (aka Gary Vee), has partnered up with toy company Mattel. This collaboration will bring a popular Masters of the Universe character together with a VeeFriends original character for a new collectible toy release. Mattel is well known for its He-Man and Skeletor toys from the Masters of the Universe franchise. Teaming up with VeeFriends represents an innovative way for the toy company to connect with new audiences in the NFT space.
"Gary's innate passion and connection to the brand is one of the many reasons we were excited to collaborate with his forward-thinking company," said PJ Lewis, VP at Mattel.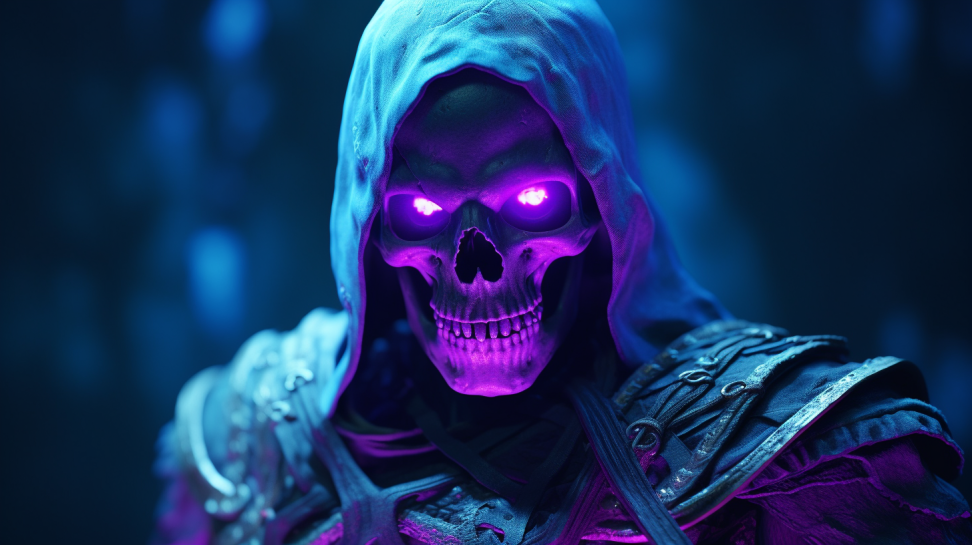 Iconic Masters of the Universe Villain Skeletor Gets An Upgrade
The iconic villain Skeletor from Masters of the Universe will be getting a new look thanks to this partnership. Skeletor is going to be paired with the VeeFriends character Skilled Skeleton for a mashup collectible figure. Skilled Skeleton was created by Gary Vee and represents the VeeFriends mission of promoting optimism, accountability and kindness.
The Skeletor figure will feature 3 interchangeable heads and 5 swappable hands, while Skilled Skeleton has 6 interchangeable hands and removable armor/hood. Their heads can also be swapped between the two figures.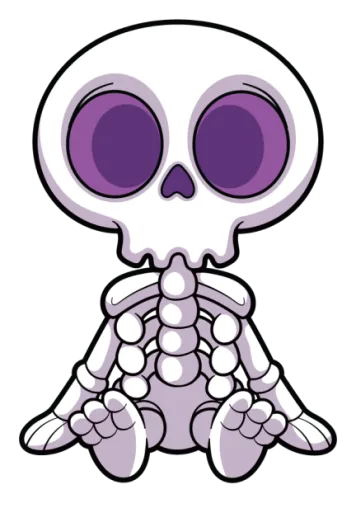 This mashup allows Mattel to connect with VeeFriends fans while also reimagining a classic MOTU character.
Skilled Skeleton From VeeFriends To Be Brought To Life
While Skeletor is an existing IP, the VeeFriends character Skilled Skeleton will be brought into the physical world for the first time through this collaboration. Skilled Skeleton is one of over 200 original characters hand-drawn by Gary Vee for the VeeFriends NFT collections. It will now be transformed into a tangible collectible figure.
There are only 40 Skilled Skeleton NFTs in the VeeFriends Series 1 collection, making this figure a unique opportunity for fans to own the character in physical form. According to Gary Vee, "This is my Disney. This is my Pokemon." The Mattel collaboration represents major growth for his VeeFriends brand.
$45 Collectible Combines Two Nostalgic Brands
The Skilled Skeleton and Skeletor figures will be sold together in a two-pack for $45. Pre-orders launch on October 6 exclusively through Mattel Creations. The two-pack comes displayed in a sliding box with mini comic book featuring the characters. It brilliantly combines two beloved franchises into one collectible that taps into 80s and 90s nostalgia.
For Masters of the Universe fans, it represents a creative new take on Skeletor. And for VeeFriends collectors, it brings one of their NFT characters into the tangible world.
Gary Vee Calls Partnership With Beloved Brand "Surreal"
According to VeeFriends founder Gary Vee, teaming up with Masters of the Universe feels "extremely surreal." He calls MOTU one of his favorite communities. "I'm excited to collaborate once again with Mattel following our incredibly successful VeeFriends UNO collaboration," Vee said. He hopes fans will enjoy the special edition toys as much as he did creating them. Vee praised Mattel for the "incredible job" in bringing the product to life.
This nostalgic partnership shows the power of NFT brands collaborating with traditional toy companies. For Gary Vee, it represents a dream team-up that crossover two iconic pop culture brands. This collaboration further signals an intriguing bridge between web3 and physical products in the evolution of NFT brands.
For Reference:
Read Also: Pudgy Penguins & Walmart Waddeling into Web3 Retail