Bitcoin, the kingpin of cryptocurrencies, is making headlines once again. With its price surging to a staggering $37,960, it's at its strongest level since May 2022. What's driving this meteoric rise? The crypto community's hope that the Securities and Exchange Commission (SEC) might approve a dedicated Bitcoin Exchange-Traded Fund (ETF). In this blog post, we'll dive into the details of Bitcoin's recent ascent and the optimism surrounding the ETF's potential approval.
TL;DR:
Bitcoin's price hits $37,960, reaching an 18-month high.
SEC's eight-day window opens for Bitcoin ETF approvals.
90% chance of approval expected by January 10, 2024.
Institutional interest and short liquidations boost Bitcoin's surge.
Declining Bitcoin supply on exchanges signals bullish sentiment.
Short liquidations contribute to upward momentum.
Analysts predict further price gains for Bitcoin.
Bitcoin's Remarkable Rally
In the fast-paced world of cryptocurrencies, Bitcoin stands out as a true heavyweight. Recently, this digital titan reached new heights, soaring to levels not seen since May 2022. The numbers tell an impressive story: Bitcoin surged to a remarkable $37,960, marking a substantial 6.5% gain over the course of a mere 24 hours. Such price movements have ignited a palpable sense of excitement among crypto enthusiasts and investors alike.
As the cryptocurrency community eagerly watches these developments unfold, many are now turning their attention to what lies ahead on Bitcoin's chart. James Harte, a distinguished analyst at Tickmill Group, has offered insights into the potential trajectory. According to Harte's analysis, Bitcoin's sights are set on an ambitious target: $39,860. This projection adds a layer of anticipation to an already electrifying market, leaving everyone wondering just how high Bitcoin can soar on this remarkable rally.
Related: Bitcoin's Bullish Burst: A FOMO-Fueled Future Ahead?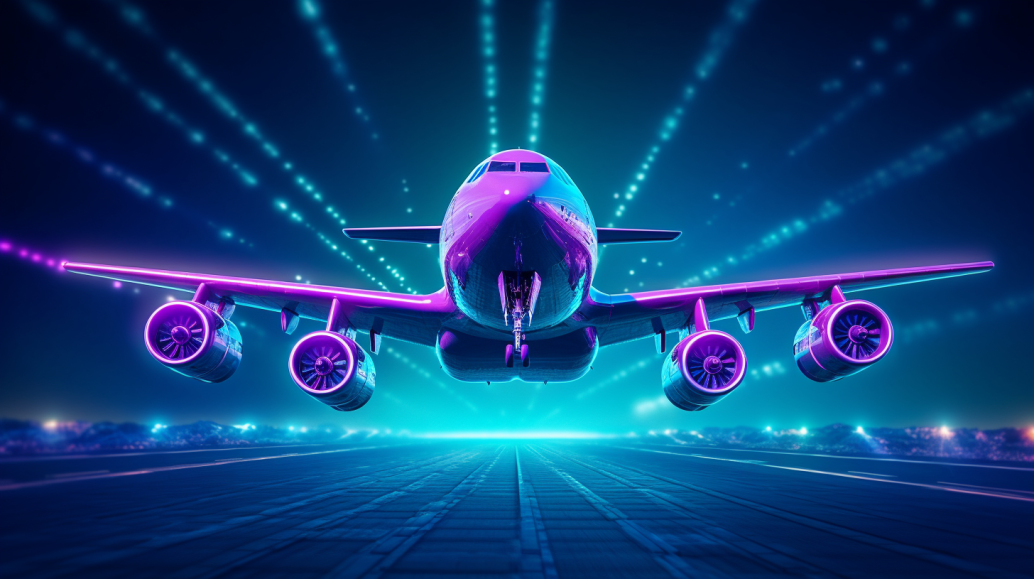 ETF Optimism
So, what's behind this remarkable rise in Bitcoin's value? The answer lies in the anticipation of a groundbreaking development—an Exchange-Traded Fund (ETF) solely dedicated to Bitcoin. This news has sent shockwaves through the cryptocurrency landscape and propelled Bitcoin to new heights.
The spotlight is firmly on the Securities and Exchange Commission (SEC), which currently finds itself in an eight-day window for considering the approval of pending spot Bitcoin ETF applications. It's a momentous period, with a total of 12 applications awaiting the SEC's verdict. The crypto community is abuzz with excitement, eagerly awaiting the regulatory body's decision.
Experts, such as James Seyffart and Eric Balchunas from Bloomberg Intelligence, are keeping a close eye on these developments. Their analysis paints a promising picture, suggesting a 90% likelihood of approval by January 10, 2024. This optimism persists, even if the official approval doesn't materialize this month. The crypto world is poised for a transformation, and the potential arrival of a Bitcoin ETF looms large as a significant milestone in this remarkable journey.
Related: Anticipation Peaks: SEC's Nod to Spot Bitcoin ETF Looms, Novogratz Asserts
Past Rejections and Recent Hopes
To fully appreciate the current Bitcoin surge and the anticipation surrounding the potential ETF approval, it's essential to understand the backdrop of past rejections and recent glimmers of hope.
Historically, the SEC has been cautious, if not outright skeptical, about granting approval to spot Bitcoin ETFs. Their primary concern has centered on the vulnerability of these products to market manipulation—a valid apprehension given the crypto space's unique characteristics.
However, the tide has shown signs of turning in favor of Bitcoin ETF hopefuls. A notable turning point was a legal victory secured by Grayscale Investments, a significant player in the cryptocurrency arena. This legal triumph breathed new life into the aspirations of introducing Bitcoin ETFs to the market.
As a result, bullish sentiment now seems poised to continue its reign through the end of the year and beyond. The crypto community is buzzing with excitement, anticipating the potential approval of a Bitcoin ETF. This watershed moment could signify a monumental leap into the mainstream for Bitcoin, where it would tap into a heavy stream of institutional demand.
The road ahead for Bitcoin is paved with optimism, and the prospect of ETF approval has infused the digital currency with newfound momentum. As we approach the final months of the year, all eyes are on the SEC's decision, eagerly awaiting the potential transformation it could bring to the world of cryptocurrencies.
Related: Bitcoin Spot ETFs Could Ignite a 66% BTC Rally, Says K33 Research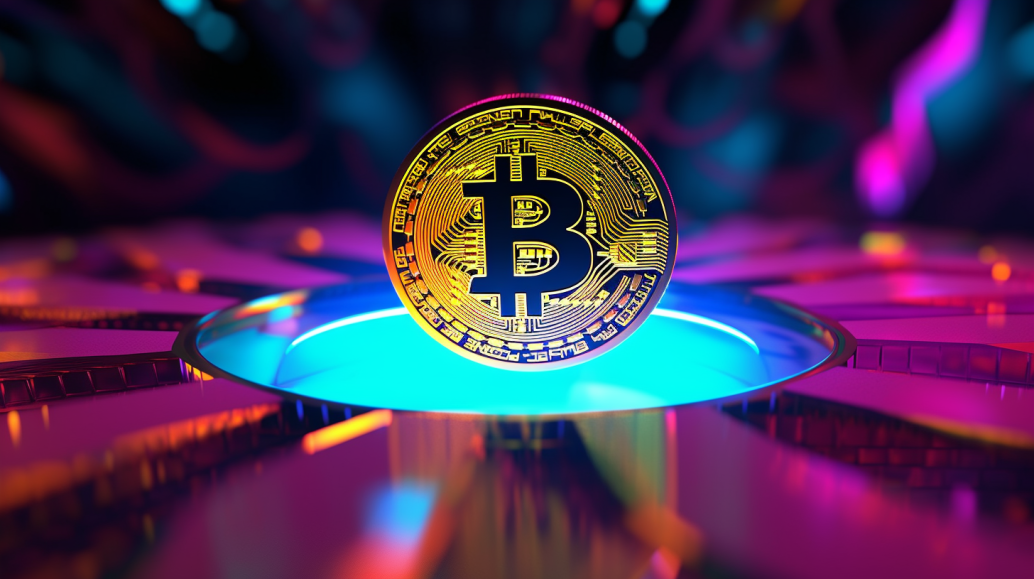 Why Bitcoin's Price Is Surging
Bitcoin's remarkable surge in price today can be attributed to a confluence of significant factors:
Institutional Interest: In the face of various macroeconomic challenges, Bitcoin has managed to achieve an impressive 121% year-to-date gain. Institutional investors have shown a growing appetite for Bitcoin, as evidenced by options market data pointing toward the pivotal $40,000 mark.
ETF Excitement: The fervor surrounding the potential approval of a spot Bitcoin ETF has triggered short liquidations and propelled prices upward across the entire cryptocurrency market. This anticipation has ignited a wave of optimism among investors.
Supply Dynamics: Notably, the supply of Bitcoin available on exchanges has dipped below the levels witnessed on May 3, 2023. This drop in exchange supply is regarded as a bullish indicator, signaling that traders are opting to withdraw their BTC for long-term self-custody, indicating strong commitment to the cryptocurrency.
Liquidation Effects: With Bitcoin continuing its exodus from exchanges, liquidation events are exerting a significant impact on prices. Over the past 24 hours, shorts on Bitcoin totaling more than $126 million have been liquidated, with a substantial portion—over $74.6 million—of these shorts being liquidated within a 12-hour timeframe.
The current bullish momentum of Bitcoin has emboldened it to overcome key resistance levels, instilling confidence in the cryptocurrency's upward trajectory. Analysts are optimistic, believing that Bitcoin's price still has ample room for growth. Excitement is palpable in the crypto community as this digital asset continues to capture the attention of both institutional and retail investors alike.

Conclusion
Bitcoin's recent rally, surging to levels not seen in over a year, is largely attributed to the anticipation of a spot Bitcoin ETF approval by the SEC. Despite previous rejections and concerns about market manipulation, recent developments have rekindled optimism within the crypto community. Institutional interest, short liquidations, and the changing supply dynamics are all contributing to this bullish momentum. As the crypto world watches closely, the possibility of a dedicated Bitcoin ETF approval could have a profound impact on the market, potentially opening doors to new levels of mainstream adoption and institutional investment. Bitcoin enthusiasts and investors eagerly await the SEC's decision, and the crypto world remains as dynamic and exciting as ever.
Source: CoinTelegraph, MSN
Read More: The Bitcoin Whitepaper – A Look Inside Satoshi's Vision