Cryptocurrency is about to become mainstream in Switzerland, and it's not just the crypto experts who will be joining the party. Retail banks like Zuger Kantonal Bank and St. Galler Cantonal Bank are already offering investment, trading, and custody services for cryptocurrencies. And they're not alone – many other Swiss banks are gearing up to provide digital token services. This trend follows a year of behind-the-scenes work to establish crypto assets as a legitimate asset class.
TLDR:
Over 10 Swiss banks, including major institutions, are preparing to offer crypto services.
The crypto industry has been silently working to establish digital assets as a legitimate class.
Rising token values and provider activity are driving adoption.
Sygnum, Seba Bank, and Crypto Finance are leading crypto banking.
Other banks are gearing up for crypto offerings and market expansion.
High-net-worth clients now seek professionally managed digital assets.
Santander Private Banking allows Swiss clients to trade Bitcoin and Ethereum.
Santander Private Bank Embraces Crypto Trading
Santander Private Banking International is making a significant departure from the traditional banking landscape by embracing the world of cryptocurrencies. This bold step involves offering crypto trading services exclusively to its high-net-worth Swiss clientele. These clients now have the unique opportunity to engage with two of the most prominent cryptocurrencies in the market, Bitcoin and Ethereum, as Santander Private Banking International extends its services to encompass these digital assets. Moreover, the bank is not stopping here; it has ambitious plans to incorporate additional cryptocurrencies into its offerings, expanding the options available to its esteemed clients.
The decision by Santander Private Banking International to enter the cryptocurrency space marks a striking deviation from the approach taken by most major banks, which have often been cautious and reserved when it comes to cryptocurrencies and blockchain technology. It's worth noting that not too long ago, Santander had enforced a policy that blocked customers in the United Kingdom from conducting real-time payments to cryptocurrency exchanges. Their primary motivation at the time was to protect their customers from potential cryptocurrency-related scams and security concerns.
However, the banking landscape is ever-evolving, and institutional interest in cryptocurrencies has been growing steadily. This transformation in attitude aligns with a broader industry trend where traditional financial institutions are beginning to recognize the immense potential and value of cryptocurrencies. One catalyst for this shift is the increasing focus on approving Bitcoin exchange-traded funds (ETFs) by regulatory bodies such as the U.S. Securities and Exchange Commission (SEC). As of 2023, the SEC has received numerous applications for spot Bitcoin ETFs, estimated to be around 12 in total. Experts in the field, including crypto ETF specialist Stuart Barton, predict that the SEC might simultaneously approve these applications. This growing optimism within the industry regarding ETF approval has contributed to a more favorable disposition toward cryptocurrencies among established financial institutions.
Related: Deutsche Bank Introduces Crypto-Custody Services
Santander Private Banking International's decision to offer crypto trading services comes at a pivotal moment in the cryptocurrency market. With the potential approval of Bitcoin ETFs on the horizon, the overall sentiment within the crypto space is becoming increasingly bullish. Institutional interest in cryptocurrencies is at an all-time high, and traditional banks are adapting to meet the evolving needs and demands of their clients. Santander's shift from cautious restriction to proactive engagement with cryptocurrencies underscores the dynamic nature of the financial sector and its readiness to explore new horizons in the digital age.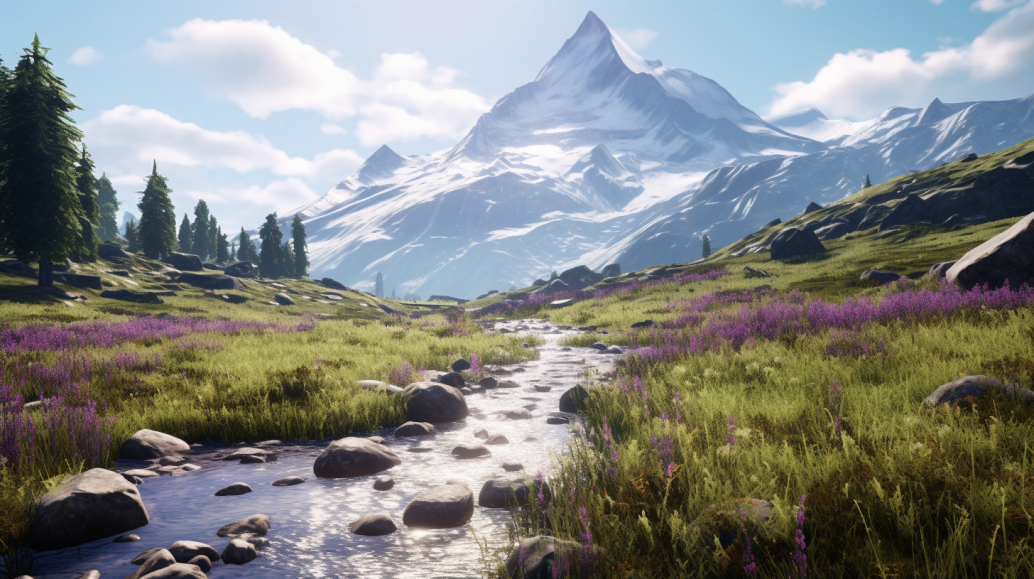 Is Switzerland Ready for the Crypto Revolution?
The pivotal question that looms large is whether Switzerland is adequately equipped to navigate the impending crypto revolution that seems to be on the horizon. With Bitcoin's meteoric price surge of 120% within the current year and Ethereum's substantial gain of two-thirds in value during the same period, the stakes have never been higher for both crypto enthusiasts and traditional financial institutions.
Beneath the surface, a quiet but determined revolution has been underway. Companies such as Bitcoin Suisse have been proactively investing in robust infrastructure to ensure they are well-prepared to handle the anticipated surge in demand for cryptocurrencies. This forward-thinking approach is beginning to bear fruit, as they have experienced remarkable growth in terms of both inflows and capital gains. To put it into perspective, Bitcoin Suisse alone managed to attract over 1 billion Swiss francs in inflows and capital gains, a testament to the burgeoning interest in cryptocurrencies among investors.
However, the crypto landscape is far from being a two-horse race between Bitcoin and Ethereum. The emergence of other cryptocurrencies like Solana and Mythos has added another layer of complexity to the equation. These digital assets are rapidly gaining recognition and proving their worth in the market, further diversifying the crypto landscape.
Leading the charge in this crypto revolution are pioneering banks like Sygnum, Seba, and Crypto Finance. These financial institutions have stepped up to the plate and are actively shaping the future of the industry by providing essential infrastructure and services for crypto assets. Their efforts have not gone unnoticed, and their pivotal roles in facilitating the adoption of cryptocurrencies have been instrumental in Switzerland's position as a global leader in the crypto space.
Related: Why Crypto Is Gaining Traction with Institutional Investment
As Switzerland braces itself for the impending crypto wave, the collaborative efforts of traditional banks, crypto-focused institutions, and forward-thinking companies are poised to play a crucial role in ensuring a seamless transition into this new era of finance. With Bitcoin and Ethereum leading the way, supported by a robust ecosystem of cryptocurrencies and a network of innovative financial institutions, Switzerland appears well-prepared to not only weather the crypto storm but also thrive in the midst of this transformative revolution.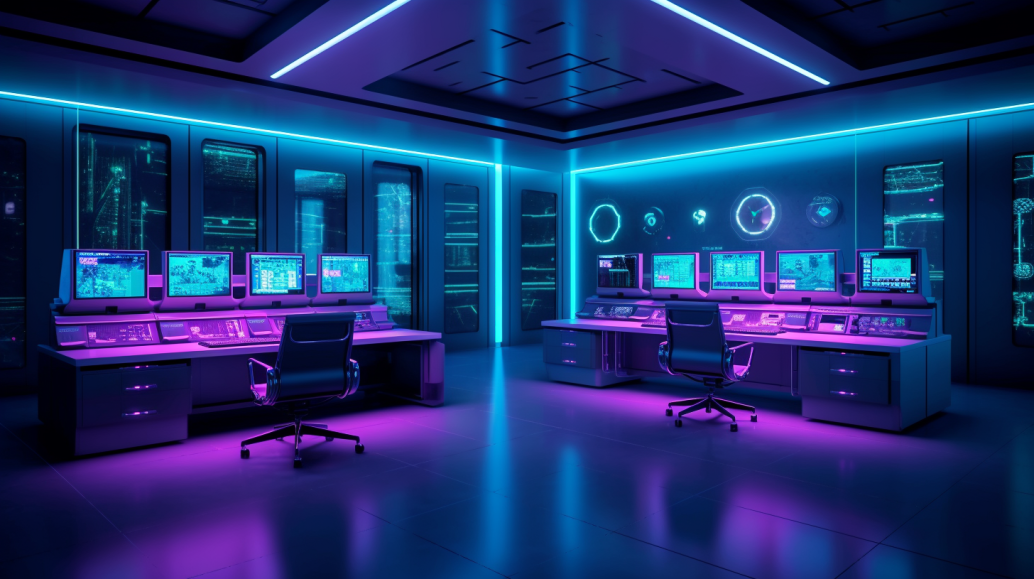 Crypto Gets Recognized
The winds of change in the cryptocurrency space are becoming increasingly palpable, and the signs of a crypto revolution are becoming difficult to ignore. As the broader cryptocurrency market experiences a surge in trading volumes, it's evident that the crypto winter, a period of bearish sentiment and stagnation, is starting to recede into the past. What sets this moment apart from previous surges in crypto activity is that it's no longer driven solely by speculation.
One of the defining aspects of this evolving landscape is the changing attitude of wealthy clients and investors. No longer content with merely dabbling in cryptocurrencies, they are actively seeking to integrate digital assets into their investment portfolios. This shift reflects a growing recognition of cryptocurrencies as a legitimate and valuable asset class.
The desire to have digital assets professionally managed is another crucial development. Investors are no longer satisfied with a hands-off approach to their crypto holdings. Instead, they are seeking sophisticated financial services that can navigate the complexities of the crypto market while maximizing returns and minimizing risk.
Related: Bloomberg Analyst Predicts $10 Trillion Crypto Market Valuation
Companies like Bitcoin Suisse, which have been at the forefront of the crypto industry, are strategically positioning themselves to capitalize on this shifting landscape. Recognizing the immense growth potential in the crypto sector, they are actively working to strengthen their capital base. This move is not just about surviving in the crypto space; it's about thriving and taking advantage of the burgeoning demand for crypto-related services.
In conclusion, the crypto revolution is undeniably on the horizon, and Switzerland is poised to play a leading role in this transformative era of finance. With the broader market displaying signs of recovery and maturation, coupled with the growing recognition of cryptocurrencies as a valuable asset class, the stage is set for a new chapter in the world of finance. As wealthy clients seek to incorporate digital assets into their portfolios and professional management becomes the norm, the crypto landscape is evolving at an unprecedented pace. Switzerland, with its forward-thinking institutions and proactive companies, stands ready to embrace this revolution and lead the way into a promising crypto-powered future.
Source: FinNews, CoinSpeaker
Suggested for you: Is Crypto Winter Finally Over?