Major global brands are diving into NFT innovation in creative ways – transforming customer loyalty programs, marketing strategies, and product offerings.
From Germany's Deutsche Post releasing digital collectible stamps to Adidas dropping limited-edition NFT sneakers, companies are embracing NFTs across industries. Mercedes-Benz, Hugo Boss, Ritter Sport chocolate, and more are also getting involved. By using NFTs for one-of-a-kind digital experiences, exclusive merchandise, and virtual branded worlds, brands are exploring new frontiers.
In this post, we'll explore diverse examples of brands implementing NFTs and why this matters for the future of marketing. The creative potential is vast.

TL;DR:
Brands worldwide, including Mercedes, Adidas, and Lufthansa, are integrating NFTs for customer engagement and brand loyalty.
NFTs used for digital collectibles, exclusive events, and virtual fashion.
Deutsche Post, Ritter Sport, and Haribo explore NFTs for marketing, with digital stamps and virtual chocolates.
NFT Paris event showcases wide acceptance of NFTs, featuring a loyalty token for attendees.
DJ Steve Aoki collaborates with Stepn for digital sneakers in a move-to-earn game, bridging the metaverse and real world.
German firms actively using NFTs for customer loyalty programs and digitalizing iconic products.
NFT Paris Bridges the Physical and Digital
As the anticipation for the third edition of NFT Paris conference brews, its founder, Alexandre Tsydenkov, unveils a loyalty token to reward the event's most engaged attendees. This move exemplifies how mainstream brands are wholeheartedly integrating NFTs into their ecosystems, even amidst a bear market. This year, NFT Paris extends its focus to blockchain builders alongside its traditional emphasis on luxury, music, fashion, gaming, and arts, showing a growing interest in the technical aspects of blockchain technology. The conference's loyalty token initiative, a free mint that has already seen over 120,000 tokens minted, aims to morph into a broader loyalty program for Web3, epitomizing how brands are leveraging NFTs to foster community engagement.
Related: Time's Ticking: NFTs and the Future of Iconic Brands!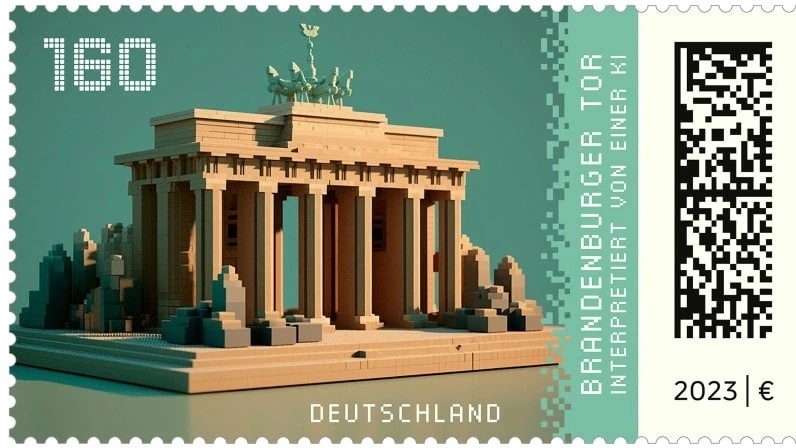 Deutsche Post's Stamp of Approval
In an exciting blend of tradition and innovation, Deutsche Post is set to release its first limited-edition collectible stamp, entwining a physical stamp with a digital image represented as an NFT. This move marks Deutsche Post's stride into the digital domain, adding a modern twist to the age-old tradition of stamp collecting.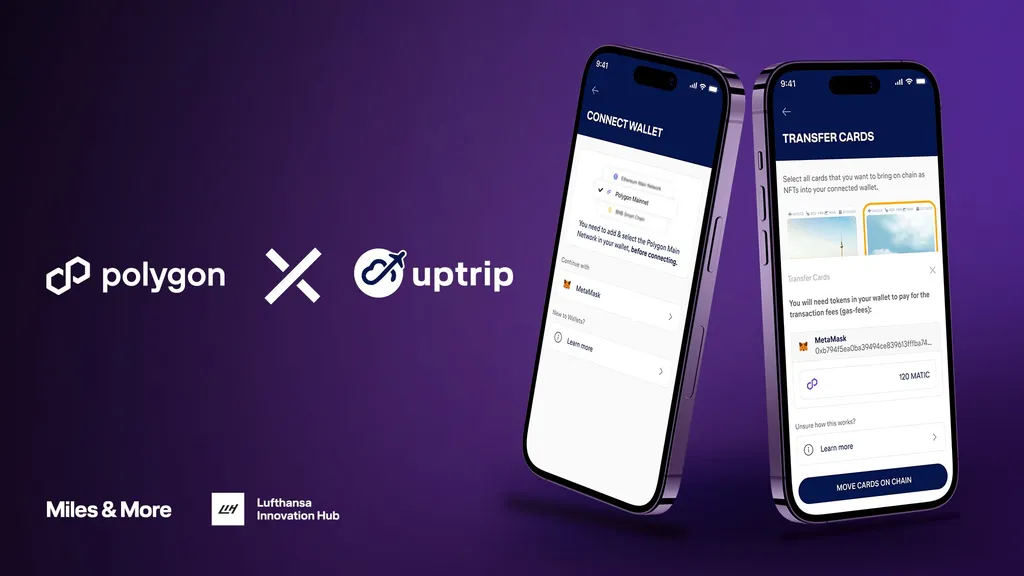 Lufthansa Soars with NFT Loyalty Program
Lufthansa's NFT loyalty program, developed in collaboration with Lufthansa Innovation Hub and Miles & More, is another exemplar of NFTs' potential in enhancing customer engagement. Through the Uptrip mobile application, travelers can morph their experiences into NFTs redeemable for enticing rewards like mileage bonuses and business lounge vouchers. This initiative has already captivated over 20,000 users, showcasing the appeal of gamifying customer engagement through NFTs.
Related: How Lufthansa is Revolutionizing Rewards with NFTs & the Uptrip App
Fashion Giants Adidas and Hugo Boss Stride into Digital Fashion
In the fashion sector, Adidas and Hugo Boss are reimagining fashion through NFTs. Adidas has launched limited-edition NFT sneakers and initiated a Web3-based digital artist-in-residency program to nurture and showcase budding creators in the NFT space. Meanwhile, Hugo Boss has collaborated with digital fashion designers to craft exclusive NFT clothing items for avatars in virtual worlds, blending high fashion with high tech.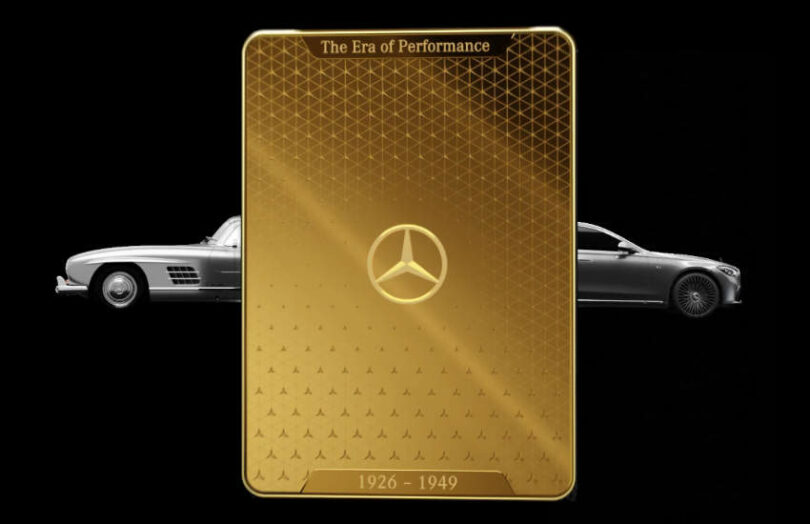 Mercedes-Benz Drives into Digital Collectibles
Mercedes-Benz, a name synonymous with automotive elegance, has launched NFT collections reinterpreting its iconic designs through digital collectibles. This venture, titled 'The Era of Luxury,' is a manifestation of the brand's endeavor to blend the digital realm with automotive design, providing a modern platform for enthusiasts to celebrate the brand's rich heritage.
Related: Why The World's Top Brands Are Racing to This New Digital Frontier!
Sweet Ventures by Ritter Sport, Haribo, and Katjes
The culinary domain isn't left behind, with German brands like Ritter Sport, Haribo, and Katjes venturing into NFTs. Ritter Sport's 'Art of the Square' collection comprises digital pixel art pieces depicting its iconic square chocolate bars. On the other hand, confectioner Katjes has released unicorn-themed NFT collections targeting a younger audience, while Haribo has filed for NFT trademarks to expand its brand into the digital realm.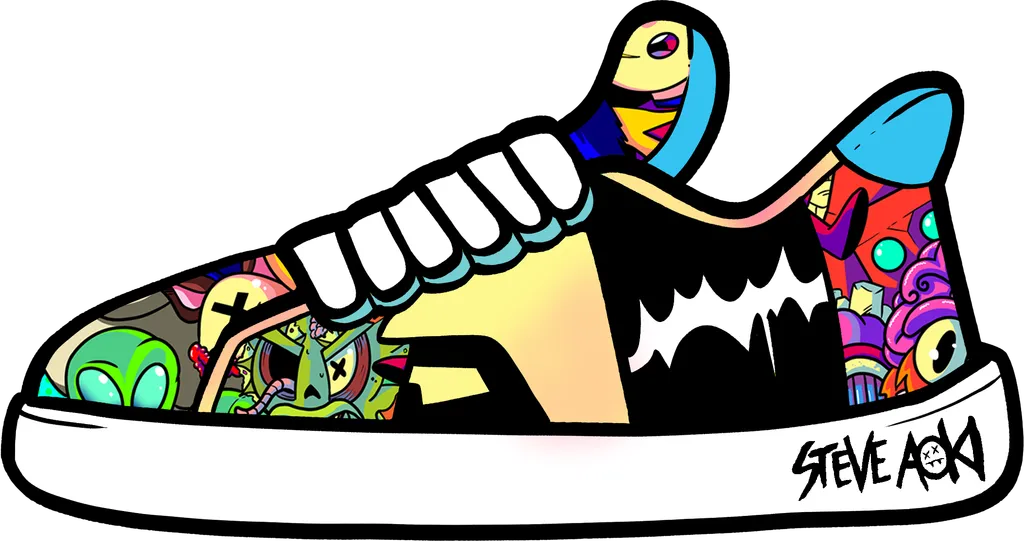 Steve Aoki's Digital Sneaker Stomp
Renowned DJ and NFT creator Steve Aoki is making strides in the move-to-earn gaming arena, collaborating with Stepn to launch an exclusive collection of digital sneakers. This collection, tied to Aoki's A0K1VERSE, an NFT-based membership club, not only serves as a bridge between the metaverse and the real world but also epitomizes the growing symbiosis between NFTs, gaming, and celebrity influence.
Related: The World's Biggest Brands Love NFTs
Conclusion:
These global endeavors underscore a paradigm shift in how brands interact with their consumers, explore new marketing frontiers, and foster communities in the digital realm. The NFT space is burgeoning with potential, and as more brands dive in, the boundaries between the physical and digital worlds continue to blur, heralding a new era of digital engagement and innovation.
Source: Decrypt (1, 2), CoinTelegraph, Bitcoin.com
Read Also: NFT Innovation: How Big Brands Are Securing Patents