As the market slumps and fears of a recession continue to loom, NFTs have faced heightened criticism as being an overhyped internet fad. Even Rolling Stone (who once partnered with BAYC) is claiming "Your NFTs Are Actually — Finally — Totally Worthless". With prices declining from 2021 highs, many are quick to call NFTs a passing fad and eager to hop on the bandwagon for page views. However, I actually – completely – believe writing off this groundbreaking technology would be very short-sighted.
Here's Why:
NFT prices correcting from all time highs does not equal worthless
Market maturity is healthy and expected with any new tech
NFTs are not limited to collectables and art
Real use cases and investment show meaningful value
NFTs are transforming digital ownership
NFTs are not your pet rock
The Boom and Bust Cycle
Presently, we have been observing the market evolving, accompanied by significant price adjustments. Similar to the dot-com bubble, speculative assets experienced towering highs before a stark return to reality. But, did the downfall of numerous dot-coms render the entire internet valueless? Clearly, the answer is no.
Market Correction ≠ Worthless
Here's the key – just because an asset drops in value doesn't make it worthless. Even after some notable projects fell from $50k to $2k, people are still actively buying and selling these prominent NFTs. These are open market dynamics, just like any other collectible. Values may fluctuate, but don't disappear. Imagine saying all collectable figurines are worthless just because the market for Lucky Leprechauns™ evaporated. Individual project failures clearly doesn't negate overall value.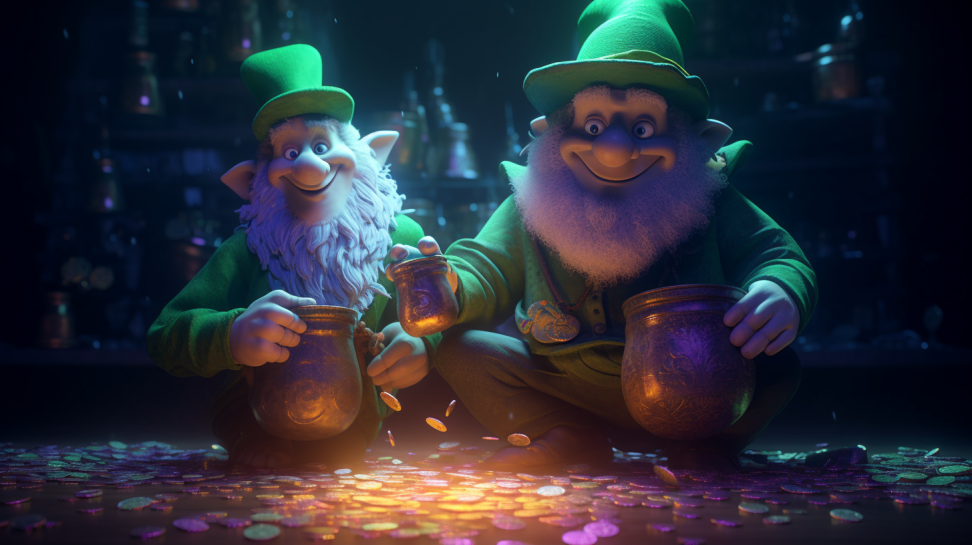 Evaluating Real World Utility
Instead of blanket dismissals, we need to evaluate NFTs case-by-case. Lower prices and failed projects are normal market correction. But NFTs with real-world utility, strong communities, and adoption remain desirable even after the hype dissipates. Their fundamentals persist through market ebbs and flows. Think Bored Ape Yacht Club and their metaverse, IP ownership, and brand deals. Or NFTs that provide digital access like game assets, event tickets, or even interactive retail products. These offer lasting value beyond speculation.

NFTs: Not Just Art and Collectibles
Contrary to popular belief, the scope of NFTs extends far beyond just art and collectibles. These unique digital tokens are revolutionizing various industries by representing ownership or proof of authenticity for a myriad of assets. From real estate and intellectual property to digital identities and supply chain items, NFTs are unlocking new possibilities and reshaping the way we perceive and transfer value in the digital – and physical – world.

Related: Exploring New Financial Horizons With Tokenization
Sustained Investment and Continuous Commitment
Major brands like Nike, Mattel, and Ducati are investing in long-term NFT & Web3 strategies. Venture capitalists also keep pouring billions into the NFT & Web3 space. This influx of investment is not just a testament to the financial prospects of these technologies but also an indication of the transformative impact they can have across industries.
Major artists and brands are also developing serious business models around NFTs, not just launching one-off stunts. The ongoing investments and developments in this space underscore a collective belief in the transformative power and long-term potential of NFTs beyond get-rich-quick hype schemes.

Related: Skeletor's Digital Revival: VeeFriends & Mattel's NFT Collab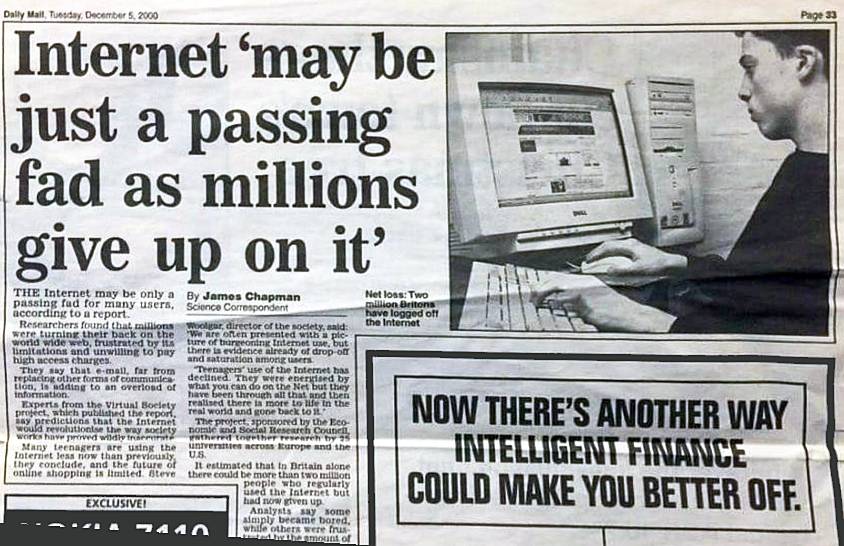 Not Your Typical Fad
When any new technology has its breakout moment, critics inevitably dismiss it as a passing fad – a fleeting gimmick that will soon flame out. But is writing off NFTs as just a temporary craze valid?
Comparisons to past internet fads ignore that those offered little underlying value. NFTs demonstrate new technological possibilities that are already transforming ownership models and behaviors. This paradigm shift has staying power absent from beanie babies or pet rocks. The bottom line is that NFTs have a compelling value proposition at their core that doesn't disappear even if market mania fades. Their unique blend of culture and technology will embed them into the fabric of our digital experiences.

Related: Crypto Winter No Match for Ducati's Web3 Acceleration

Maturing Past Hype
What we're seeing is an immature market maturing. Separating winners from losers. But like the early internet, failures don't make the core technology worthless. Real artists, brands, and creators are delivering innovation past the hype now that get-rich-quick schemers have left. This is healthy growth. So be wary of claims that a few overvalued failures make all NFTs worthless. This is a transformative technology going through temporary volatility on its way to stability.
Related: Navigating the NFT Narrative: Beyond Hype and into the Future
Conclusion:
The bottom line is that NFTs have a compelling value proposition at their core that doesn't disappear even if market mania fades. Their unique blend of culture and technology will embed them into the fabric of our digital experiences.
No new innovation follows a straight line. There are booms, busts, and maturation along the way. With NFTs, we are witnessing the birth of a new asset class – an evolutionary step in how we exchange digital value.
Financial speculation may come and go, but NFTs have already permanently expanded the boundaries of digital ownership and creativity. Despite market growing pains, their long-term outlook remains brightly electrified. ⚡️